University bachelor degree certificate

Engineering, Technology, Mathematics, Informatics or Physical Sciences study field degree.

Language
CGPA
Eligibility

IELTS ≥6.0, TOEFL ≥85, CEFR ≥C1, or previously completed studies in english language.

Average grade (CGPA) > 60 %

Additional requirements

Often you can get a suitable transcript of bachelor degree from your school. If this is not the case, you will need official translations along with verified copies of the original.

The entry qualification documents are accepted in the following languages: English / Russian.

The documents must be legalised (Apostille) by the Ministry of Foreign Affairs of the country where the documents were issued. This requirement does not apply for the documents issued in the EU and Belarus, Ukraine.
Component
Coefficient
First component of the competition score

Average grade (CGPA) of University's Bachelor's degree (min. length – 180 ECTS) and its supplement

0,7

Second component of the competition score

Research activities

0,2

Third component of the competition score

Motivation letter and online interview

0,1
Tuition fee
The tuition fee applied for the academic year 2023-2024 is indicated below.

Full-time studies
5157 €
Price per credit
85,95 €
Foreign nationals with Lithuanian origins and EU citizens
Full-time studies
5157 €
Price per credit
85,95 €
Partial tuition fee waiver can be applied for the study price.
Financial support
Contacts
International Studies Office
Student Info Center
Studentų St. 50, LT-51368 Kaunas
email international@ktu.lt
Head of the Study Programme
Assoc. Dr. Jurgita Domskienė
Studentų St. 56-248, Kaunas
email jurgita.domskiene@ktu.lt
Module of the study programme by semesters
Practical Application
During studies, much attention is paid to the practical knowledge application. You will understand how the modern design, visualization and production technologies can improve in-demand products and brands of the future.
Virtual Design
Advanced digital technologies, augmented reality (AR) and artificial intelligence (AI) technologies are widely adopted in the fashion industry. Virtual fashion design opens new product development opportunities to predict functional properties in advance and to evaluate comfort and quality. During studies, you will master technologies of clothing virtual fitting try-on and learn to create virtual clothing collections.
Future Technologies of Functional Materials
Sustainability challenges, expanding areas of application and new scientific achievements force continuous improvement of textile material technologies. You will get to know advanced functional materials, production technologies for environmentally friendly and biodegradable materials.
Smart Materials and Wearable Technologies
10 percent of the world's population
is expected 
to wear smart clothing already by 2025. You will get acquainted with advanced phase-changing and e-textile materials, you will understand the basics of smart clothing design and future development direction of innovative wearable technologies.
Communication Technologies
Digital communication technologies are essential for the fashion industry. Digital visual media, digital marketing tools, social networking and how to influence consumer behavior – this can determine that your product will simply be grabbed or the best idea will go unnoticed.
Everything is Possible
To make life more manageable, your studies will only take you 1.5 years to complete.  Studies are usually conducted in the evenings so coordinating work and studies hasn't been easier.
You will be able:
Lecturers. Experts in their field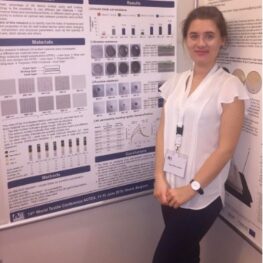 Julija Krauledaitė
PhD student
I became interested in technological sciences because of the interdisciplinary competences required in this field of science, which are necessary for solving various engineering problems. While studying the Fashion Engineering bachelor's degree program, the design-oriented modules were integrated with the engineering modules, thus not only developing creative abilities, but also teaching how to technically implement a designed clothing product. During my undergraduate studies, I became interested in research focused on improving the properties of textile materials.
In the profession of a scientist-researcher, technical knowledge is one of the most important criteria for solving current scientific problems. Therefore, when choosing a master's degree, I wanted the studies to expand the available technical knowledge. The technological knowledge deepened and newly acquired during the Master's studies was successfully applied while studying the third-cycle Materials Engineering study program.
In the current professional path, the competences acquired in the years of bachelor's and master's studies help to analyze the results of scientific research and predict the properties of newly designed textile materials.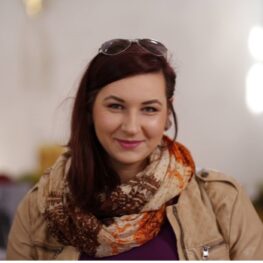 Ana Černiavskaja
Graduate student
The lectures of this study program are professionals in their field, who have accumulated valuable experience in the field of materials engineering and are interested in the latest technologies. In my master's studies, I gained knowledge of textile and clothing technologies, digital fashion and virtual technologies in the clothing industry, which I was able to successfully apply during my studies and in my current professional activities. In the master's final project, I created an innovative clothing product using 3D virtual technologies, which I presented at the innovation and technology exhibition "Technorama 2022". The studies and the research conducted during them became an important step in changing the direction of the professional career, connecting it with science and the latest technologies.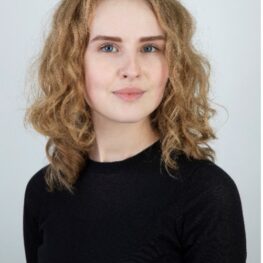 Giedrė Grinkevičiūtė
Graduate student
These studies are memorable for the wide range of subjects taught: from 3D printing technologies and smart textiles to fashion trend forecasting and brand communication. It shows how diverse the fashion industry is today. During my studies, I got to know different areas of this industry, as if after testing my strength and "trying on" different professions, it is easier to choose an area of interest.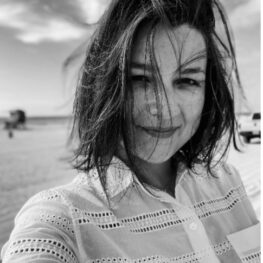 Ugnė Gliaudelytė
Graduate student
I chose the master's study program very responsibly and knowing what I expected from my studies and what knowledge I wanted to acquire. I also had the topic of my thesis planned, so it was important for me to be able to explore it further during my studies.
I chose the fashion innovation technology study program because the topics of the studied subjects combined not only technological but also brand subjects, which was extremely important for me in my professional career.
International Studies Office
Student Info Center
Studentų St. 50, LT-51368 Kaunas
email international@ktu.lt
Head of the Study Programme
Assoc. Dr. Jurgita Domskienė
Studentų St. 56-248, Kaunas
email jurgita.domskiene@ktu.lt